As Agents of S.H.I.E.L.D. heads into its third season, it's important to reflect on everything that has happened to get the series where it is today. The original six cast members are all still here and have been joined by four more characters as series regulars. And it has become a completely different show from where it started in 2013 thanks to a shift in tone and story.
With season 3 set to begin a week from today, we decided to take a look back at the 10 main returning characters to see where they started, what has happened since, and where they could go and who they could become in season 3 and beyond. Whether you have been watching S.H.I.E.L.D. since the beginning and simply need a refresher, started following along last season, or have decided to jump in now, this will help you get caught up on everything before its return September 29th.
Director Phil Coulson
Where He Started
Phil Coulson (Clark Gregg) started out as a high ranking S.H.I.E.L.D. official in his debut in Iron Man.
What Has Happened Since
Since recruiting Tony Stark to become an Avenger, Coulson has been stabbed in the heart by Loki, operated on against his will by S.H.I.E.L.D., and got his memory wiped as a result of that. He assembled a small group of agents to be their own task force and help with smaller super powered problems. His team of misfits eventually came together be a formidable group before S.H.I.E.L.D. collapsed as a result of a secret Hydra takeover. After defeating Hydra and being promoted to Director of S.H.I.E.L.D., Coulson began to go a little crazy as a result of the Kree blood floating around in his system.
This obsession with what seemed like random lines, turned out to be a map of an ancient Kree city that would unknowingly transform a member of his team into a powerful Inhuman. While all of this was going on, he also had to deal with another rogue faction of S.H.I.E.L.D. telling him how he should do things as he was secretly working on building a bigger facility for powered individuals. This did not end well for the other S.H.I.E.L.D. group or the Inhumans they were battling, but with both of those groups seemingly defeated, a new threat will be arising for Coulson's team.
Where Is He Going
The biggest thing on Coulson's mind is most likely trying to find a suitable replacement for his hand after getting it chopped off trying to prevent a Terrigen crystal from exploding. He has also started the formation of the Secret Warriors, more on them later, as a means to help recruit more powered people to the "new S.H.I.E.L.D." As the Inhuman population continues to grow, it is important for them to get some on the good side. The threat of Captain America: Civil War is also on the horizon and while we don't know how that will effect Agents of S.H.I.E.L.D., one would think he would be in favor of having heroes answer to someone, possibly even S.H.I.E.L.D. This would bring into question just when the rebuilt S.H.I.E.L.D. will come out of the shadows and be a player in the larger MCU again.
Daisy Johnson (Quake)
Where She Started
After coming out of the foster care system, Daisy (Chloe Bennet), the girl formerly known as Skye, joined a hacktivist group known as the Rising Tide in an effort to tell the world the truth.
What Has Happened Since
Daisy got herself on S.H.I.E.L.D.'s radar by her talents as a hacker and after being recruited to the team, she turned herself into a valuable member of the team. She was trained by Grant Ward and the two caught feelings for each other right before Ward revealed his true allegiance. She elevated herself to be Coulson's right hand girl as the team got its first encounter with Inhumans, and changed Daisy's life forever. She was exposed to Terrigen crystals which brought out her Inhuman genes. This led her down the path of finding her parents and developing her powers. She watched her mother die and helped erase her father's memory of all the evil he was a part of. She has now been tasked with forming a new secret team of powered individuals.
Where Is She Going
Daisy has been tasked with leading and recruiting a new group for S.H.I.E.L.D. known as the Secret Warriors as we start season 3. Based on promotional videos and comments by the showrunners, Daisy is the lone powered person on the team as of right now but it looks like Mack and Lance could be temporary members as well. She will have a lot on her plate mastering her powers and teaching new Inhumans (NuHumans) about their powers and hoping they use them for good. When Captain America: Civil War hits, it would seem that she would side against registering powers based on her reaction to The Index in season 1. If she is anti-registration, it could lead to some conflict between mentor and apprentice.
Melinda May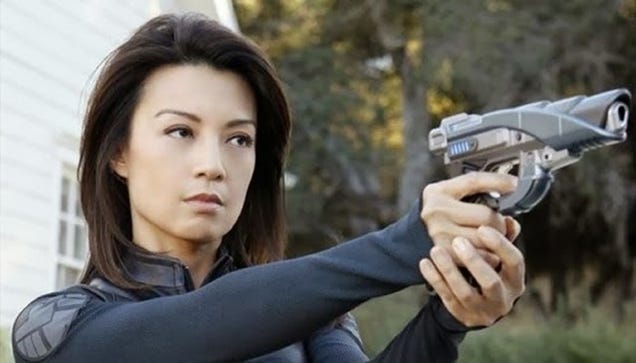 Where She Started
Melinda May (Ming-Na Wen) started the series as a reserved pilot known for her past as The Calvary, which is a very different story than the one commonly told.
What Has Happened Since
May was "recruited" to Coulson's team seemingly against her will and, despite her reservations of returning to action, she eventually got back into the field and showcased how dangerous she can be. As it turned out, May was serving as Fury's eyes and ears on the team, keeping logs of Coulson's mental and physical state the whole time. She was at one point involved romantically with Ward but got the best of him at the end of season 1. When the focus shifted to Inhumans, May was cautious with her approach. At the time, there was a former S.H.I.E.L.D. agent turned Hydra spy literally wearing her face at all times, which led to some very memorable encounters. When she discovered Coulson's plan of bringing more powered individuals within S.H.I.E.L.D., she flipped sides to help another faction take sole control of the organization. After Coulson regained control, she decided to take a vacation with her ex-husband Andrew Garner (Blair Underwood).
Where Is She Going
We do know that May will be returning to the team for season 3, but it could be at a diminished role as she tries to balance work with her renewed personal life. She is at best third in command at S.H.I.E.L.D. and while it would be sad to see her go, it would not be a surprise to see May hang up her pistol for retirement on the beach.
Grant Ward
Where He Started
Grant Ward was a troubled child when John Garrett convinced him to join S.H.I.E.L.D. with a secret allegiance to Hydra.
What Has Happened Since
Ward (Brett Dalton) was trained as a specialist for S.H.I.E.L.D. with the purpose being a one man wrecking crew. After earning top marks in the field, he was selected to join Coulson's team as the leader in action. He became Daisy's supervising officer, saved members of the teams lives, and had brief romantic relationships with May and even a shorter one with Daisy. Once it was revealed that Garrett was a leader of the Hydra overtake, Ward went with Victoria Hand to put him in jail, only to turn the gun on Hand. May eventually subdued him and S.H.I.E.L.D. held him prisoner for quite some time. He eventually escaped thanks to his brother, whom he swiftly killed, and started to help a new faction of rogue villains including Calvin Zabo, Daniel Whitehall, and Sunil Bakshi. He would later help his former team in the fight to take down another S.H.I.E.L.D. faction, which brought him and his reclamation project, Agent 33, a chance to kidnap Bobbi Morse. After a long process of torturing Bobbi, he laid a trap to kill anyone who tried to save her. He eventually killed Agent 33 as she was disguised as May but blames S.H.I.E.L.D. for his mistake.
Where Is He Going
Ward is now the de facto leader of Hydra and is quietly recruiting new agents to help him with his quest of getting revenge. Fans had been hoping he could have a shot at redemption, but after last season and what he seems poised to do this year, the odds are not very high. As he continues to go down this path of evil, only one outcome will put an end to this. Ward biting the dust at the end of the third season would be quite the statement, and there is not a lack of characters that have the motive or desire to knock him off.
Bobbi Morse (Mockingbird)
Where She Started
When we first see Bobbi (Adrianne Palicki), she is an undercover S.H.I.E.L.D. agent working at Hydra.
What Has Happened Since
She is a skillful fighter and showed that off when helping Simmons escape Hydra when we meet her. She then became a full time member of Coulson's team that just so happened to have her ex-husband, Lance Hunter, and another old friend, Mack, on the team. One of these turned out to not be such a coincidence as it was revealed that Bobbi and Mack were working for Gonzalez's faction of S.H.I.E.L.D. that believed Coulson had gone mad with power because of the alien DNA inside of him. As mentioned before, she was later kidnapped by Ward and brutally beaten and tortured. When Hunter came to save her, she took a bullet through the left shoulder to save his life. Her life, however, was put in serious danger.
Where Is She Going
It's already become clear that Bobbi is still not recovered from the beating and the gun shot. We will be seeing more of her in the lab instead of out in the field, at least to start. Once she gets back out to the field, it should lead to more exciting fight scenes showing off her skills. The real question here is if she will also be leaving the show after this season as ABC has ordered a pilot for her spin-off series. The rumored title is Marvel's Most Wanted and would seem to give the indication of her being more of a bounty hunter, which could lead to some exciting possibilities. It would keep the door open to crossovers between her show and S.H.I.E.L.D., but if they want to get more ambitious, seeing her lead a small "Avengers" team would be amazing and give way for her to make a big screen appearance.
Lance Hunter
Where He Started
Hunter (Nick Blood) was a hired mercenary working with Isabelle Hartley and Idaho hunting down an 0-8-4.
What Has Happened Since
When the group was revealed to be a secret group hired by Coulson, the two groups joined forces to find an 0-8-4, later revealed to be housing Terrigen crystals. When the Absorbing Man gets in their way, he kills Hunter's partners in a car crash. Since he was without a real home, Coulson invited him to stay aboard S.H.I.E.L.D. He is the ex-husband to Bobbi Morse but the two rekindled their relationship when they were reunited. When it was revealed Bobbi was a double agent, Hunter climbed the ranks and became a trusted member for Coulson's team in the battle against Gonazalez's S.H.I.E.L.D. faction. He goes on a rescue mission to save his ex-wife but she ends up saving him in the process.
Where Is He Going
It appears that Lance Hunter will be starting off as a member of the Secret Warriors group and help hunt down new Inhumans. There have also been reports that he will join Mockingbird as the co-star of Most Wanted and his departure could lead to a greater future for the character. He would make a great leader of an organization such as S.H.I.E.L.D. if anything ever happens to Coulson, but maybe he will achieve his comic arc and be one of the founders of S.T.R.I.K.E.
Leo Fitz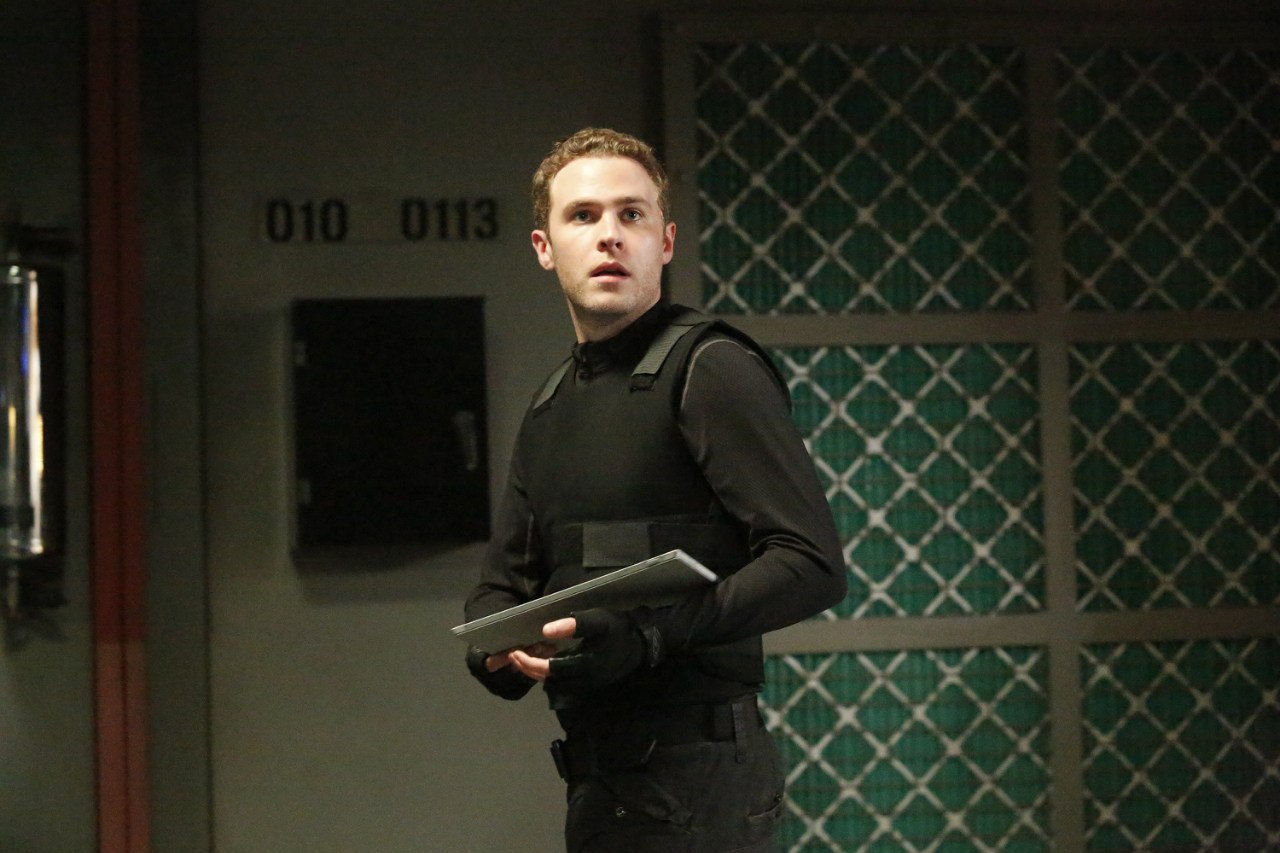 Where He Started
Fitz (Iain De Caestecker) joined S.H.I.E.L.D. as one of the youngest graduates out of the scientific division of the S.H.I.E.L.D. Academy.
What Has Happened Since
He was recruited to join Coulson's team as the tech expert, often times inventing new gear for the team or figuring out how new technological threats may function. He is always working alongside Simmons, and his true feelings were evident to everyone but her. Him and Ward had a strong bond as well, which led to Fitz taking it the hardest when they learned of Ward's true allegiance. His old friend eventually kidnapped him and Simmons and dropped them inside of a container into the middle of the ocean. Fitz figured out a way to save their lives but it came at the cost of reduced health and brain activity for him. When he recovers, Simmons was gone, which led to him imagining her being with him and making a new friend in Mack. He struggled with communicating his thoughts for a time, but Mack eventually helped him start regaining his strength and confidence. When he discovered Ward was being held prisoner, he almost killed his old friend to gain revenge but was stopped short of his goal. Later on, he was the first to discover Daisy's new powers but kept her secret to protect her from others that feared powered people. After the team took down the Inhumans and the other S.H.I.E.L.D. faction, Fitz finally worked up the courage to ask Simmons out, before something terrible made it impossible.
Where Is He Going
Fitz is determined to find out what has happened to Simmons, even if the rest of the team has more or less given up by the time season 3 starts. It isn't clear what more his future could hold besides being the tech guy for the team, but he could still have a hand in some of the bigger aspects of the show. We know Daisy needs enhanced gauntlets and Coulson needs a new hand and with his vast knowledge on technology, it seems like a reasonable bet he would be the one to help create both of these items.
Jemma Simmons
Where She Started
Simmons (Elizabeth Henstridge) graduated alongside Fitz out of the S.H.I.E.L.D. Academy with a focus on biochemistry. She has helped find a cure against CENTIPEDE and a Chitauri virus since joining Coulson's team. She is also the team's doctor and has helped nurse almost everyone back from injury and even saved Daisy's life when she was shot by Ian Quinn. After Fitz saved her life, she could not deal with the thought of what had happened to him. Coulson sent her away to be a spy at Hydra where she encountered Bobbi Morse for the first time, unknowing of her true alliance to S.H.I.E.L.D as well. Morse helped her escape and return to S.H.I.E.L.D. where she rejoined Coulson's team and her now distant friend Fitz. When the Inhumans came into the picture, she became very fearful of what powered people could do. She killed Bakshi, a Hydra informant, and even stated how she wanted all powered people to be eliminated. When S.H.I.E.L.D. discovered a mysterious Kree rock, Simmons began to carefully examine it before the containment broke and engulfed Simmons.
Where Is She Going
This is a tough question to answer as we have no information on the rock that took her besides it's ability to change from rock form to a liquid state and that it comes from the Kree. We do know that Henstridge is set to be a series regular yet again so, at some point, she will return to show. Where she went, what she experienced, and what, if any, side effects it will have on her are still unknown.
Alphonso 'Mack' Mackenzie
Where He Started
Mack (Henry Simmons) joined S.H.I.E.L.D. as the main mechanic for the team, doing maintenance on The Bus, as well as help in any way possible.
What Has Happened Since
He was part of the big expansion S.H.I.E.L.D. took on between seasons 1 and 2. Mack had been with S.H.I.E.L.D. for a long time and when Hydra took over, his commanding officer, Robert Gonzalez, wanted to know what Coulson was up to. Mack joined Coulson's team as a spy with Bobbi, waiting for the day to retake S.H.I.E.L.D. While he waited, he grew close to Fitz, was possessed by some sort of Kree spirit in their ancient temple, and kidnapped Hunter to keep his cover alive. He was allowed to stay with S.H.I.E.L.D. after Coulson regained power and helped them take down the Inhumans. Even though he has a big fear when it comes to anything alien, Coulson promoted him to the head of the Alien Division at S.H.I.E.L.D.
Where Is He Going
Despite him not always seeing eye to eye with Coulson's methods, the two have high respect and trust for each other. With him now in charge of all things alien at S.H.I.E.L.D., he will be working very closely with Daisy this upcoming season. Once more powered individuals start to surface and align themselves with S.H.I.E.L.D. and the Secret Warriors, Mack's uneasiness will likely grow.
Lincoln Campbell (Sparkplugg)
Where He Started
Lincoln (Luke Mitchell) was a member and resident at the Inhuman sanctuary Afterlife where he helped NuHumans learn and understand their abilities.
What Has Happened Since
Lincoln was the first person Daisy met when she awoke in Afterlife scared of her newly discovered powers. He has the ability to manipulate electromagnetic energy around him, however he is very cautious about using his powers in public. When his life was in danger, Daisy brought him to S.H.I.E.L.D. to get treatment. He tells her how much he hates the organization for what they do, but when she tells him of the Inhumans' true intentions, he joins forces with S.H.I.E.L.D. to stop them.
Where Is He Going
Lincoln did not stay with S.H.I.E.L.D. after season 2 ended and if early photos are any indication, it looks like he has taken up a job in a hospital. His powers could come in handy there, if he's willing to use them. He will all but likely be recruited by Daisy to join the Secret Warriors but also could be approached by Lash to fight against them.
---
We hope this article helped you get ready for season 3 of Agents of S.H.I.E.L.D. which returns next week. Be sure to tune in every Tuesday night at 9 p.m. EST on ABC starting September 29th for the third season of Agents of S.H.I.E.L.D..