With only 56 days left until Doctor Strange hits US cinemas, the promotion machine at Marvel is kicking out images and materials at an increasing rate. Today a new poster and cinema display have hit the internet.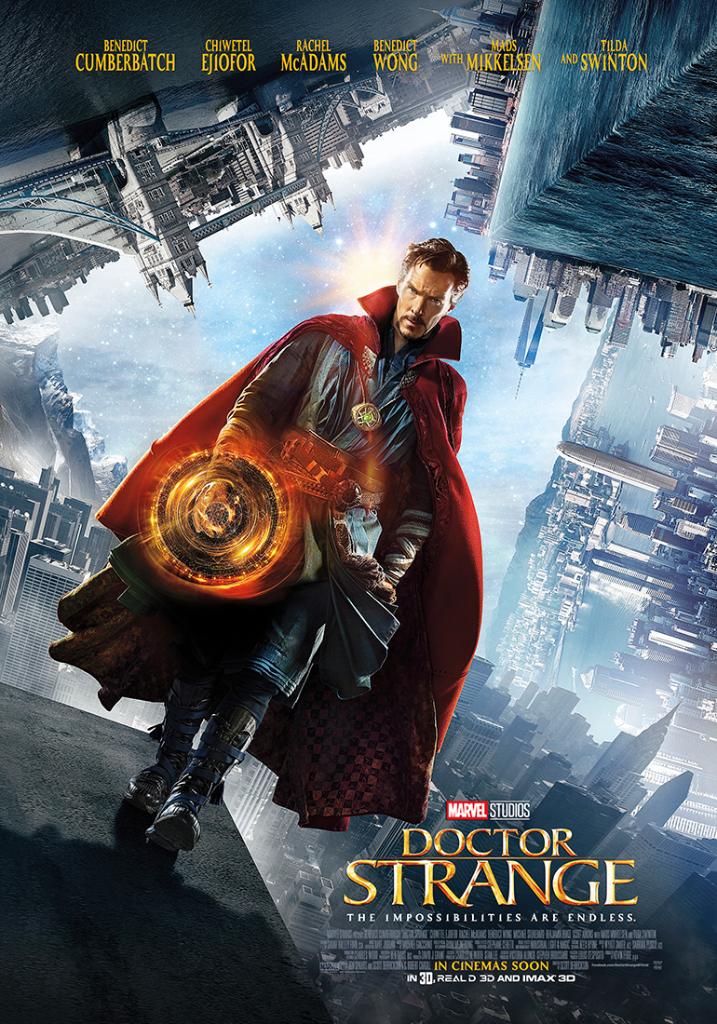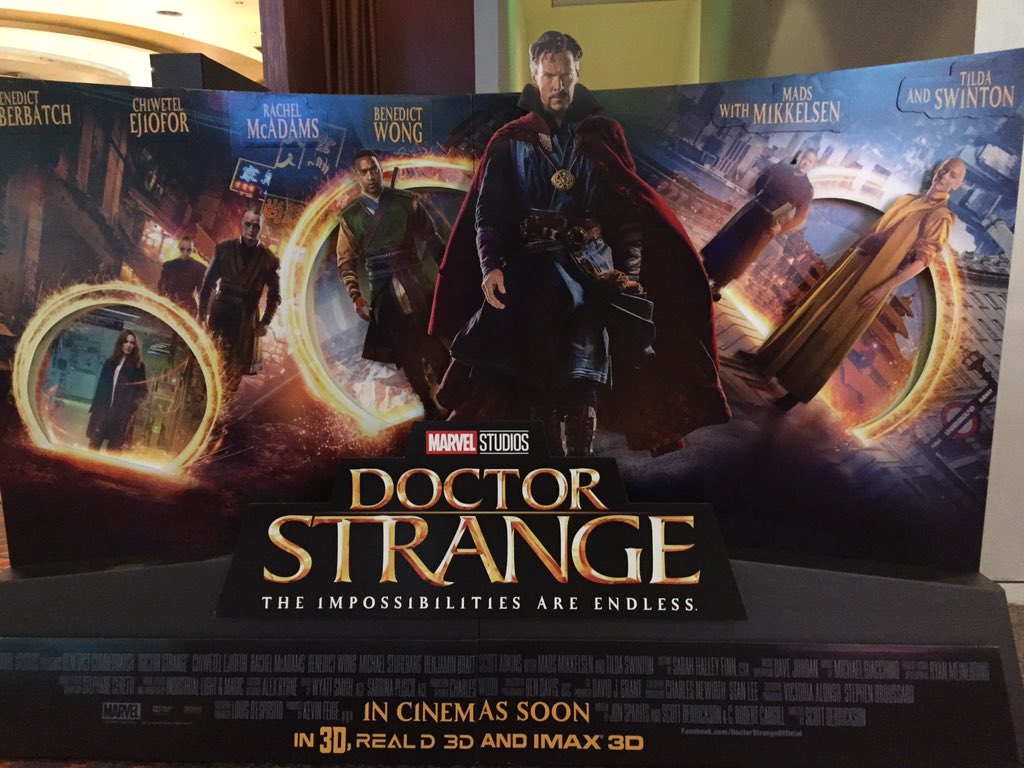 Not many new details emerge from the new images. Marvel continues to use the "Impossibilities are Endless" tagline debuted at San Diego Comic Con. However, it's worth noting that the first poster does show some more international skylines than just NYC. When a character can transport across the planet the opportunities for international scenes are significant. The theater display also mashes together some elements seen in the trailer, namely the Escher like effects and the transportation portals. Both also give some high-quality pictures of the richly designed costumes. Finally, the promos feature the various 3D options. From an artistic and box office perspective 3D will be an important part of Doctor Strange.
Do the promotional materials get you more excited for Doctor Strange? What are you most excited about in this movie? Share your thoughts below.
Doctor Strange debuts in the US on November 4th, and stars Benedict Cumberbatch, Chiwetel Ejiofor, Rachel McAdams, Benedict Wong, Mads Mikkelsen, and Tilda Swinton.