We are just a mere two weeks away from Ant-Man hitting theaters and it is already generating a lot of buzz. However, with the massive collection of properties in the MCU, there have been plenty of other interesting stories to come out over the past week.
Ultron Concept Art
During the early stages of development, Marvel always uses a number of artists to do concept art for the characters that will appear. For Avengers: Age of Ultron that meant having artists such as Andy Park do concept drawings of Ultron. Park released a few of these images featuring Ultron at various stages of upgrading his body over his Twitter account this week.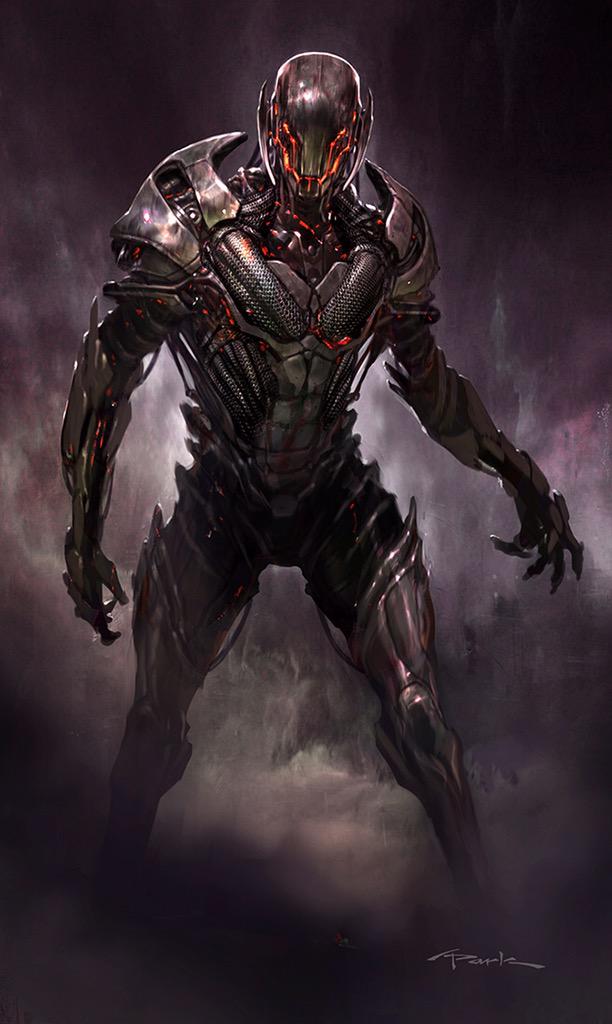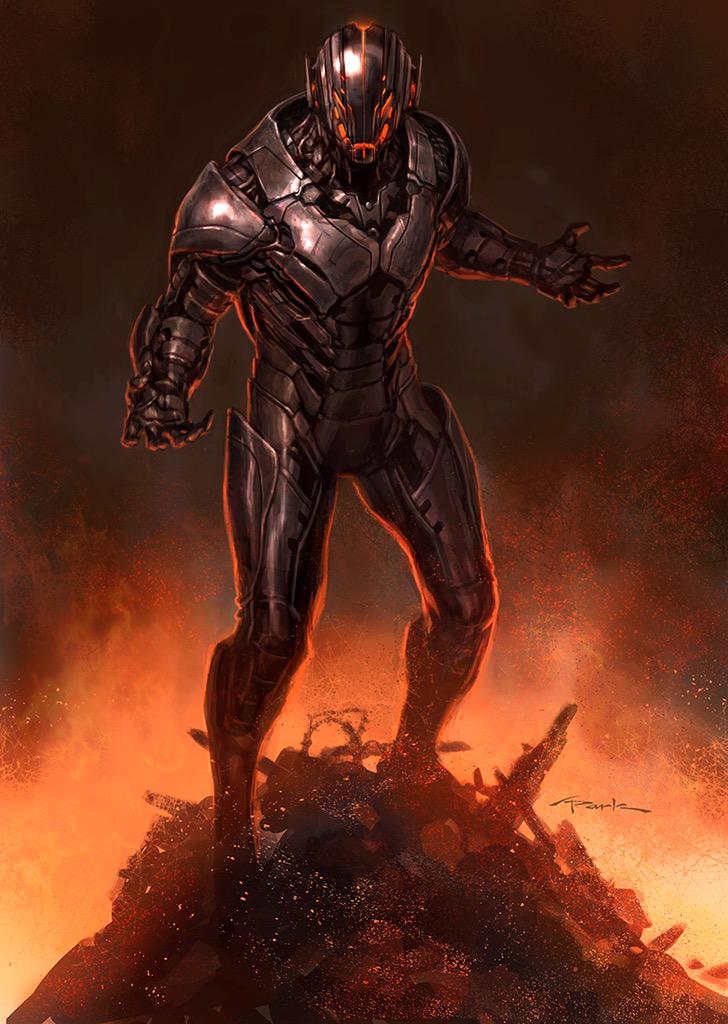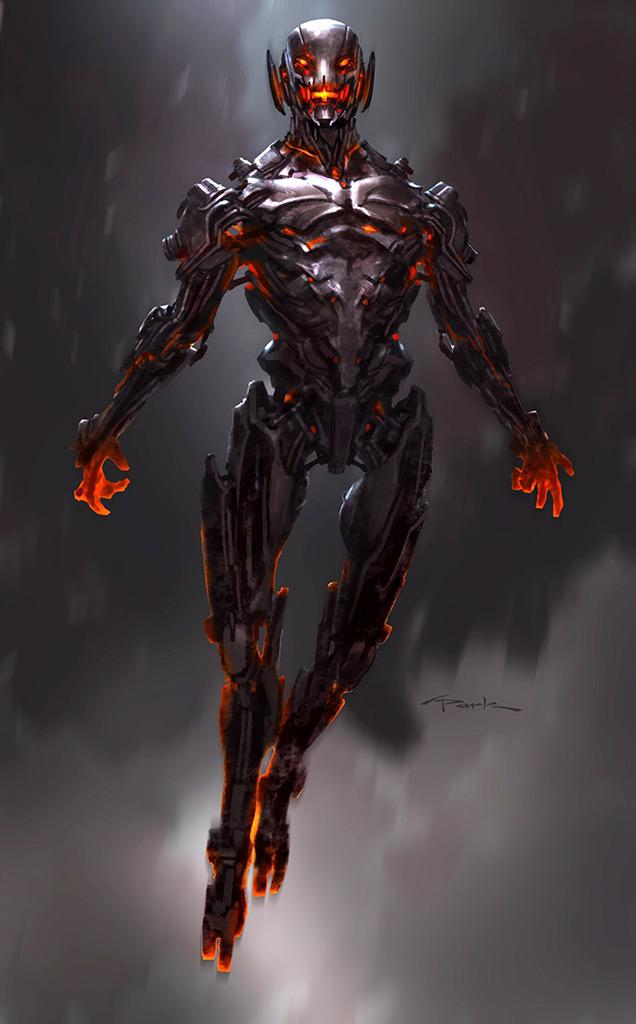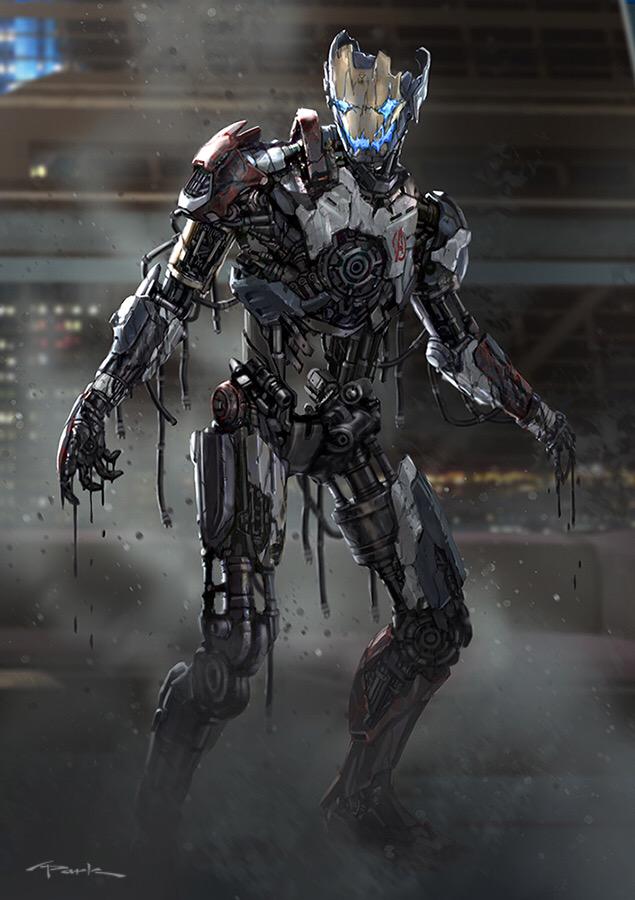 Source: Andy Park Twitter
Bernthal Continues Researching Punisher Role
Jon Berthnal has only recently joined the MCU as the Punisher but it seems he's very excited to start working. After being spotted at Hypno Comics a couple weeks back to pick up some research material, it seems he was back for more this week. Season 2 of Daredevil should start production soon if they follow the same schedule as the first season and that means that Bernthal should be reporting for his first day before we know it.
Source: Hypno Comics Instagram
Branagh Not Returning To Thor Franchise
Two weeks ago, a rumor started that Marvel was interested in bringing back Kenneth Branagh to the Thor franchise. Thor: The Dark World was not received as well as Marvel hoped and with them bringing the Ragnarok story to the next film, they need a director that can deliver a great movie.
Thanks to the Ant-Man press junket, reporters have had plenty of opportunities to ask Kevin Feige questions about the future of the MCU. Collider specifically asked him about the possibility of Branagh returning and he made his thoughts very clear.
Not true. I don't know where that came from.
Source: Collider
Marvel One-Shots Could Return
When Thor was released on Blu-Ray/DVD, it started a new trend among Marvel movies of including a new short that showed another side of the MCU. There have been a total of five Marvel One-Shots to date but we have not had one since "All Hail The King" was attached to Iron Man 3. So what happened to these small corners of the MCU? Collider asked Feige this question and here is his response:
I'm disappointed too! Frankly, and I think it would be great to see more one-shots. We'll see… You look at me as if I'm the only person who controls that decision; I wish that were the case. But I think when the opportunity arises we would do it, we would jump on it. There is a backlog of ideas for one-shots that we haven't done yet.
Source: Collider
Reed Is Envious Of Ant-Man Being In Civil War
When Marvel announced the cast for Captain America: Civil War earlier this year, it was included that Paul Rudd (Scott Lang/Ant-Man) would make an appearance. This announcement came before fans have even seen him on the big screen. Peyton Reed was tasked with bringing the character to life in Ant-Man and apparently does not like sharing.
I had the Russo brothers, who are directing Captain America: Civil War, brought into the cutting room. So, I show them a bunch of footage from Ant-Man because they were gonna be working with Paul. I felt very protective about the character. I was like, 'No he wouldn't say that, he would say this!' It was great. It was a great back and forth.

When Paul went to shoot for a couple days on Civil War, I felt really envious. I felt like my girlfriend had left me and gone off with the other guy. But it was great, Paul called up and he was so excited [saying] 'I know I'm a superhero – we just did an entire movie together – but now I'm in this other movie, and I'm like talking to Captain America, it really is sinking in. I'm a part of the Marvel Universe!' He was like a kid, it was amazing!
Source: Entertainment Tonight
Paul Rudd Done Filming Civil War
Captain America: Civil War will kick off Phase 3 next year but the star of Phase 2's final film, Ant-Man, has apparently already finished filming his scenes. Paul Rudd spoke to BlackTree.TV and revealed that he recently wrapped filming his role and also spoke about the excitement level he had on set.
I actually just finished filming Civil War. It was a crazy experience in a way that even Ant-Man wasn't because as much as I loved Ant-Man and people were telling me what what does it feel like to be part of the Marvel Universe, and I said 'Cool, it was on my own'. All of a sudden I'm on the set and I'm standing opposite Captain America and then there's Iron Man and not to mention a few others. It became real in a way that wasn't even real on Ant-Man. I turned into a 10 year old. It was the coolest thing.
Source: BlackTree.TV
Ant-Man Total Film Cover
Along with the daily TV spots, Ant-Man will be getting a lot more exposure by magazine covers and other outlets. This months edition of Total Film features Paul Rudd as Ant-Man and hundreds of his little friends. Check it out below.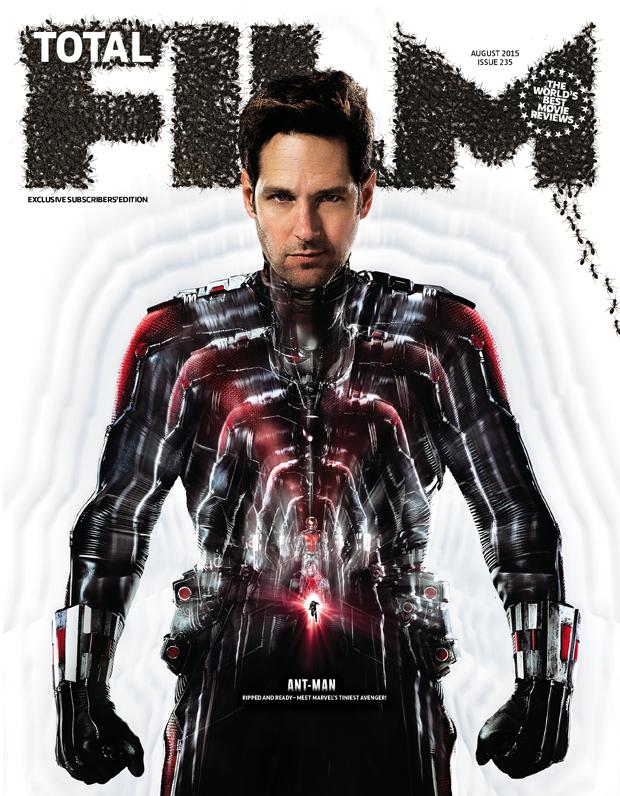 Source: Total Film
Marvel Is Having A Problem With Iron Fist
The Netflix corner of the MCU is in rapid development as Jessica Jones finishes filming and Season 2 of Daredevil and the first for Luke Cage are in the pre-production phase. Marvel has already announced that there will be an Iron Fist series before all the heroes team up in The Defenders, but based on the latest report, it may be a while before Iron Fist is introduced. Here is what Devin Faraci of Birth.Movies.Death. had to say,
What I'm hearing is that Marvel still hasn't decided what the direction of the show will be. They've brought in a lot of people to pitch, and have been having a lot of discussions, but so far nothing has stuck. My understanding is that one of the big hold-ups is the mystical element, with lots of different opinions on just how much weird wuxia to bring in to the show. I don't know if there are other arguments about the race of the character, although I do hope they're considering how to best proceed with that.
Source: Birth.Movies.Death.
Christine Everhart Reporting On Ant-Man
Marvel has kicked off a new form of viral marketing for Ant-Man and has done so with the familiar face of reporter Christine Everhart (Leslie Bibb). It looks like Everhart and WHIH will give us new information on Scott Lang's arrest, the fallout of Avengers: Age of Ultron, and maybe even a first look at Captain America: Civil War. Here is the first video which teases an exclusive interview with Scott Lang coming to us July 7th.
Source: WHIH