We are just over a month away from Ant-Man hitting theaters and that means that Marvel will start to heavily promote the film. Today they released another new TV spot for the film which focused on the film's main villain, Darren Cross/Yellowjacket (Corey Stoll). The new spot also shows new footage of Scott Lang (Paul Rudd) riding on ants and also shows him wondering why Hank Pym (Michael Douglass) is calling him and not the Avengers.
Check out the new TV spot below followed by some screenshots from the new footage.
`
Marvel also released three new posters showing that even without a shield, a suit, or a hammer, Ant-Man can still be a hero.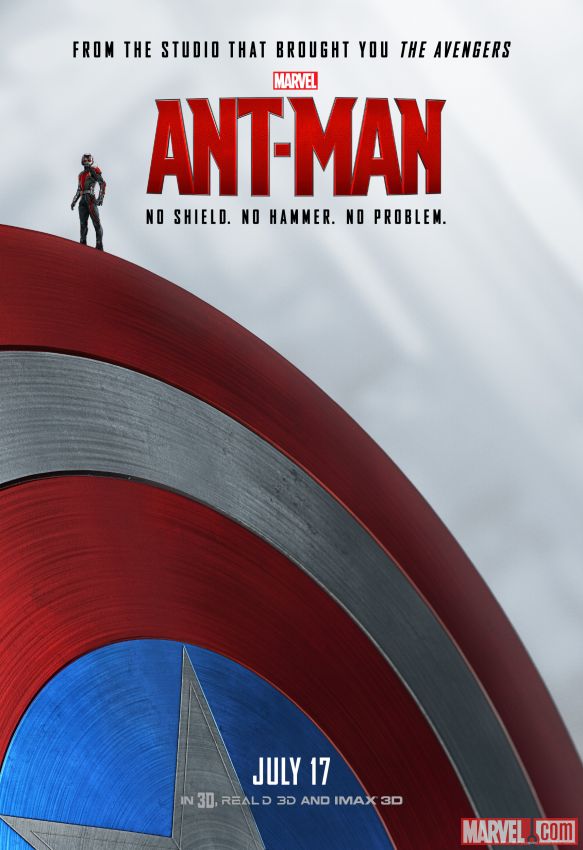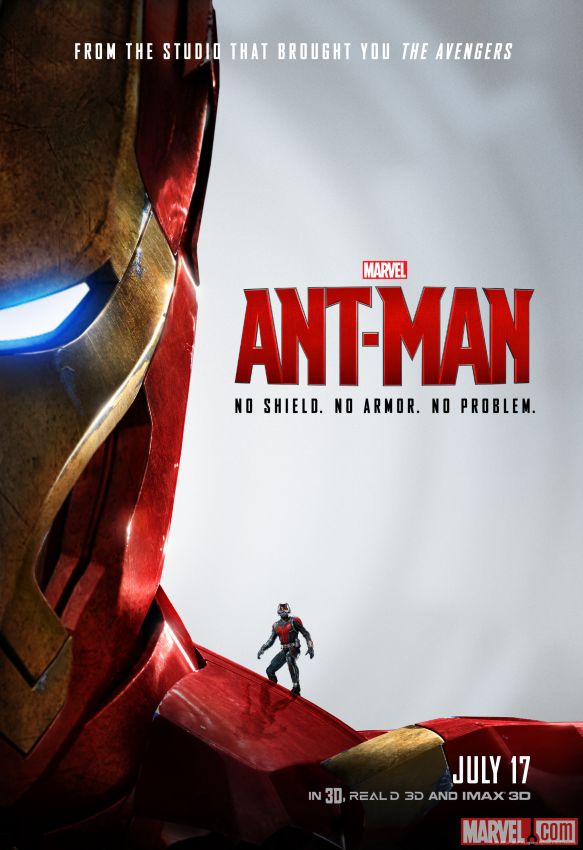 Ant-Man is set to hit theaters July 17, 2015.
Stay up to date with the latest news on the film here.