The winding down for the MCU year of 2016 has been going on for some time now, making juicy news bits and intriguing information about the future of the MCU scarce. Fortunately, that has changed as some new details surrounding Thor: Ragnarok have surfaced on the internet, courtesy of the latest issue of Total Film. In the brief piece about Thor's third outing, Taika Waititi has confirmed himself that Thor: Ragnarok would indeed be featuring the famed planet Sakaar.
Fans know Sakaar to be the setting for one of the Marvel's most popular storylines, Planet Hulk. Planet Hulk as you all know by now is a primary influence in Thor: Ragnarok as the film supposedly includes gladiatorial sequences featuring everyone's favorite Emerald Giant on an alien planet. We've known for some time that Hulk would be stranded somewhere in the far reaches of the galaxy but never a concrete idea on where exactly. The confirmation of Sakaar not only makes for great fan service but it makes the most sense as well, given what they're introducing in the film.
MCUExchange's maestro of tinfoil theories Jeremiah Peace believes that Sakaar in the MCU is the likely base of operations of Jeff Goldblum's Grandmaster, replacing the source material's Red King. If this turns out to be the case, would it still be possible to see Caeira the Oldstrong – ex-wife of the Redking, future wife of Hulk and mother of the Hulkspawn Skaar? Maestro Jeremiah thinks so and says that assuming Hulk's been on that planet since 2015, he could have very well met an alien flame that could satisfy the Hulk's physical needs and birth his child. It's a crazy theory that just might work given the cosmic MCU's bold approach to mythology building.
It's also worth noting that this isn't our first encounter with anything Sakaaran. In 2014's Guardians of the Galaxy, most – if not all – of Ronan the Accuser's henchmen were Sakaraans or as Drax likes to call them, paper people. With the inclusion of the planet Sakaar in the film, it's probably safe to expect to see more of them paper people come November of next year.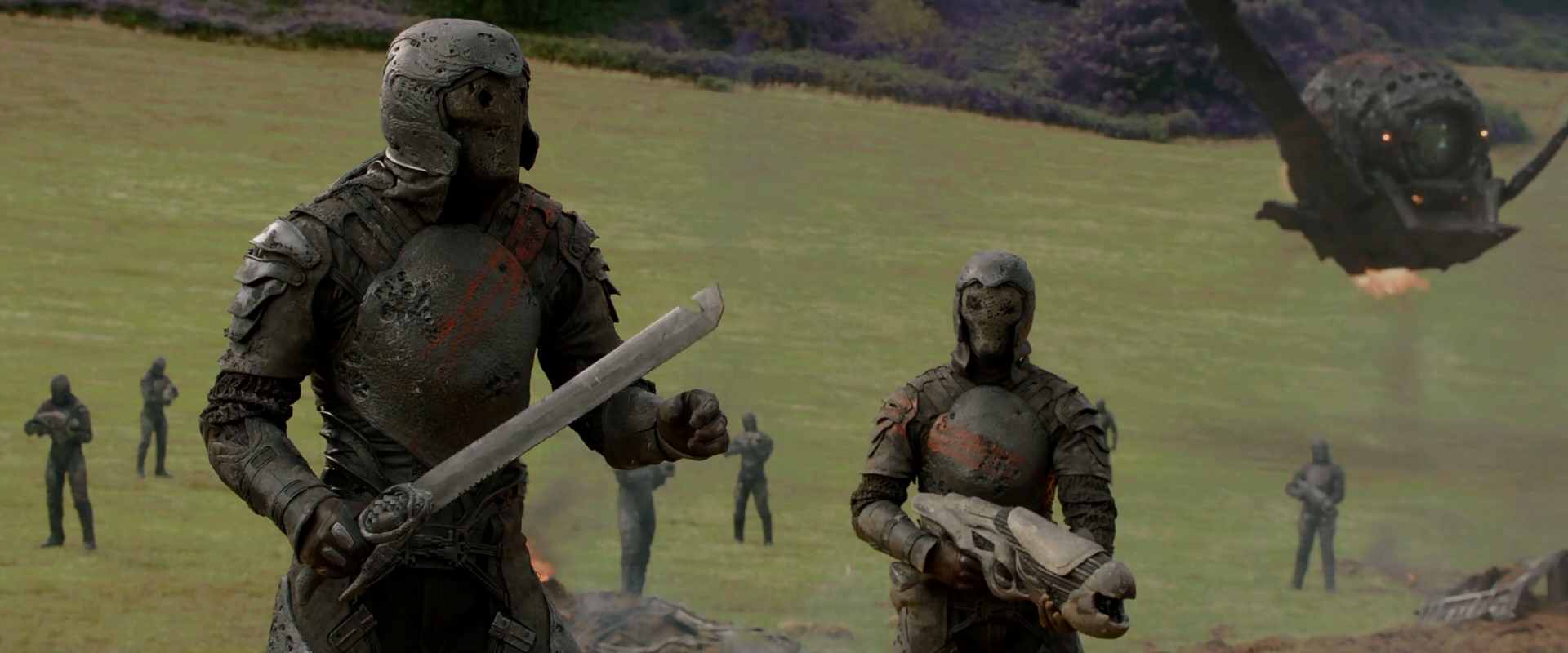 Thor: Ragnarok is set to hits theaters November of 2017.
Source: Twitter